Honeymoon Yacht Charter Greece
We are here to help you create your own journeys, experience your own adventures and make your own discoveries. Start your dream honeymoon right here, right now.
A Perfect Honeymoon Yacht Charter in Greece
Picture the Greek islands – sky scraping mountain peaks, secluded bays, and miles of pristine, idyllic beaches. Imagine snorkeling in crystal clear blue waters, exploring the natural marine life in their habitats, diving off sun-drenched decks, tucking into delectable cuisines and drinking in the mythological history that you've only read about thus far. Now picture embarking on a dream honeymoon destination to these breathtaking islands on an exclusive yacht charter encapsulated in a world of luxury for just you and your loved one.
Why a honeymoon yacht charter in Greece is a great idea
Located in southeastern Europe, Greece encompasses over 6,000 islands, only 227 of these are inhabited, which is why a luxury charter in the country is that much more exclusive. While you travel around the islands, you can explore hidden bays and mysterious coves that are sprinkled along breathtaking coastlines.  The Ionian islands, a group of islands nestled in deep, invigorating waters, are an amalgamation of stunning flora and fauna, steeped in cultural and historical heritage, with friendly inhabitants, have paved the way for fantastic vacation destinations for decades. From water sports such as deep sea diving to museums brimming with mysterious history and exciting cultural events to fabulous restaurants, there are plentiful activities tailored to suit everyone's needs. And the holiday becomes that much more special when you are enjoying it on the deck of your private floating resort.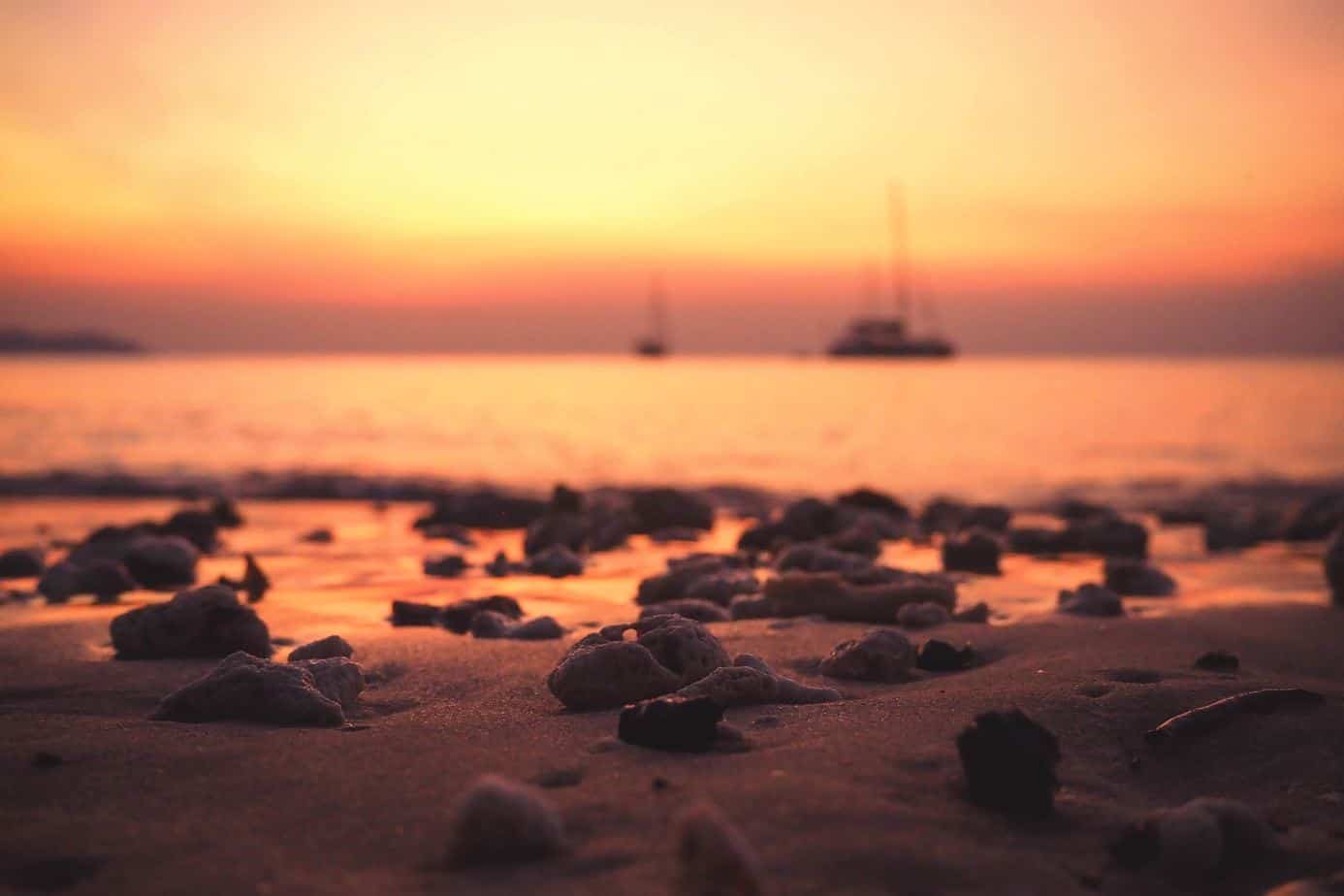 Our exclusive indulgent yacht charters are the quintessential dream honeymoon getaways. Each yacht comes fully equipped with a master mariner, an executive chef who makes delightful creations, a gracious host or hostess as well as a highly trained housekeeper. The crew are extremely experienced and will ensure that your journey is nothing but a rejuvenating dream vacation.
 We only offer upscale yacht charters because we feel the golden experience of an enchanting honeymoon should be enjoyed in luxurious privacy. However, with an array of vessels to select from whether it is our powerful super yachts and motor yachts to our peaceful sailing yachts and gulets, there isn't a shortage of choice. So embark on an exhilarating honeymoon with your loved one to this sensational country which boasts blue seas, kissed with perpetual sunshine, stunning beaches, and impressive history.
Irrespective of whether you have chartered before or you are completely new to this type of holiday, we guarantee that you and your partner will have one of the best adventures of your lives. If you are on the lookout for that perfect and unique honeymoon escape, our yacht charter in Greece promises to be a voyage of discovery that will give both of you beautiful memories to last a lifetime.
Honeymoon Yacht Charter Greece
A selection of yachts available to charter in and around Greece.
History of Greece
The history of Greece refers to the time three centuries before the classical age between 800 B.C. and 500 B.C., where the country saw advances in art, poetry, technology and the era where the Polis was invented, which became the defining feature of Greek political life for hundreds of years.
Greek history can be traced back to Stone Age hunters, where later came early farmers and the Minoan and Mycenaean civilisations, followed by the Middle Ages, a period of war and invasions. The ancient Greek and Hellenistic eras are without doubt the most intriguing times, which left behind ideas, concepts and the basics of Western Civilisation, as we know it today, that have survived directly or through changes to the present day.
The dialects of ancient Greece have greatly influenced the modern Greek language and vocabularies of other spoken languages around the world. The art and architecture of ancient Greece have also been influential to the present day for the inner western society. The Renaissance in Greece was spurred on by the rediscovery of ancient Greek ideas through texts and works of art, which have been repressed by authority of the church and the 'supernatural power'.
Greece is also famous for Homer's work of the ancient poem The Iliad and The Odyssey. Homer is a Greek poet who told the story with the Iliad, of the Trojan War, the ten-year siege of the city of Troy. The poem tells the story of the battles during the weeks of feuds between King Agamemnon and Achilles, the warrior. The poem is written in Homeric Greek and a mixture of Ionic Greek and other dialects. The poem is also accompanied by The Odyssey, which makes them both amongst the oldest existing work of Western literature, and the written version is dated around the 8th Century B.C.